Sunlight
🏆 This game was part of the "12th Roll & Write Game Design Contest" on BGG
Step into the world of Sunlight, a roll and write game that will transport you to the arid desert where cacti thrive. This game is perfect for players who love strategy and are looking for a fun and engaging way to spend an afternoon or evening. With a cactus theme, players will get to embrace the beauty of the desert and collect points by strategically placing their cacti on the grid.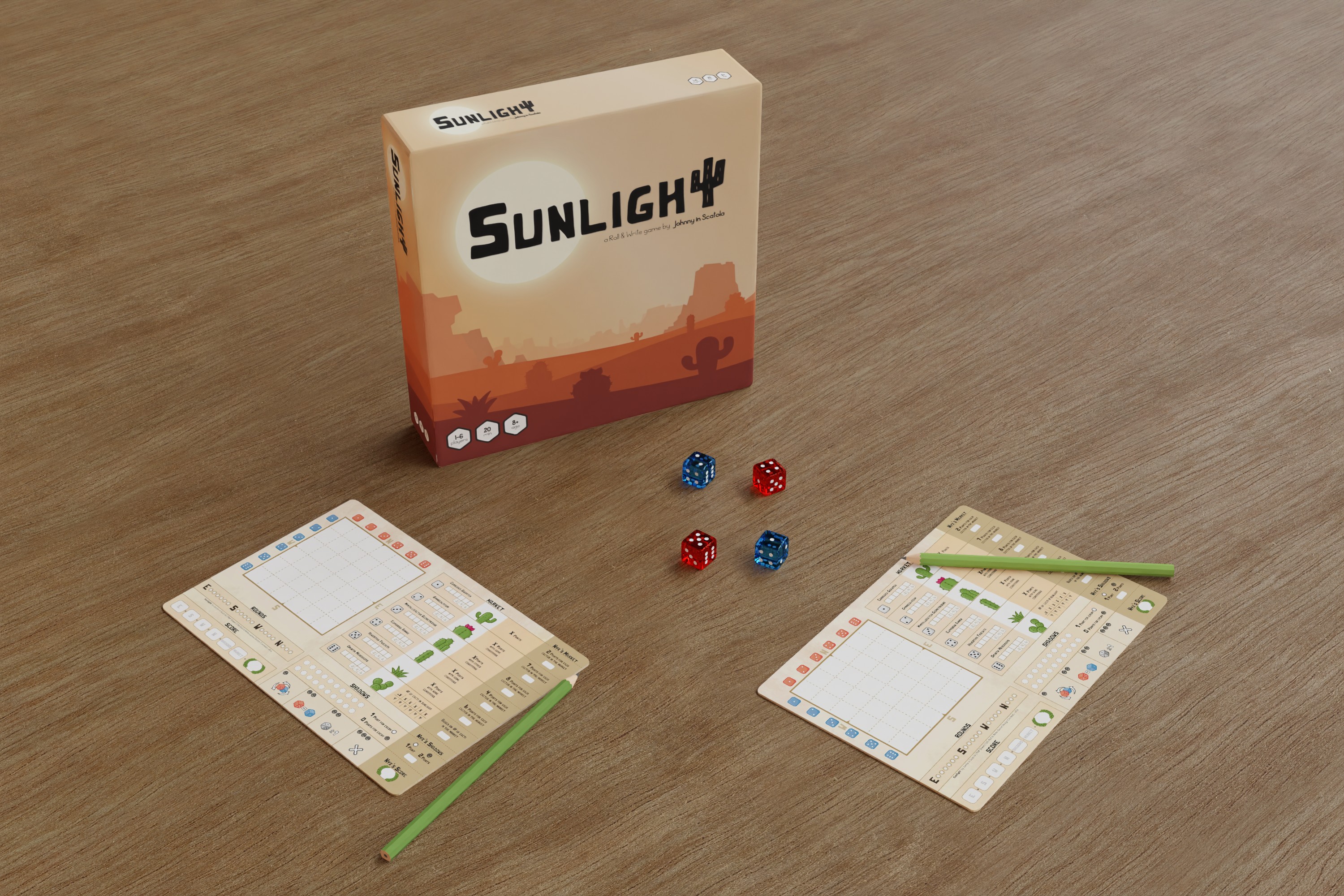 The objective of the game is simple: collect as many points as possible by placing your cacti in the best position on the grid. Each turn, players will roll a set of dice that will determine the type and the location of their cacti. They must then decide where to place their cacti on the grid, taking into account the placement of other cacti and the scoring opportunities available. As the game progresses, the sun will move across the sky, casting its light on different sections of the grid. Only cacti that are in the sunlight will earn points at the end of the round, adding an extra layer of strategy to the game.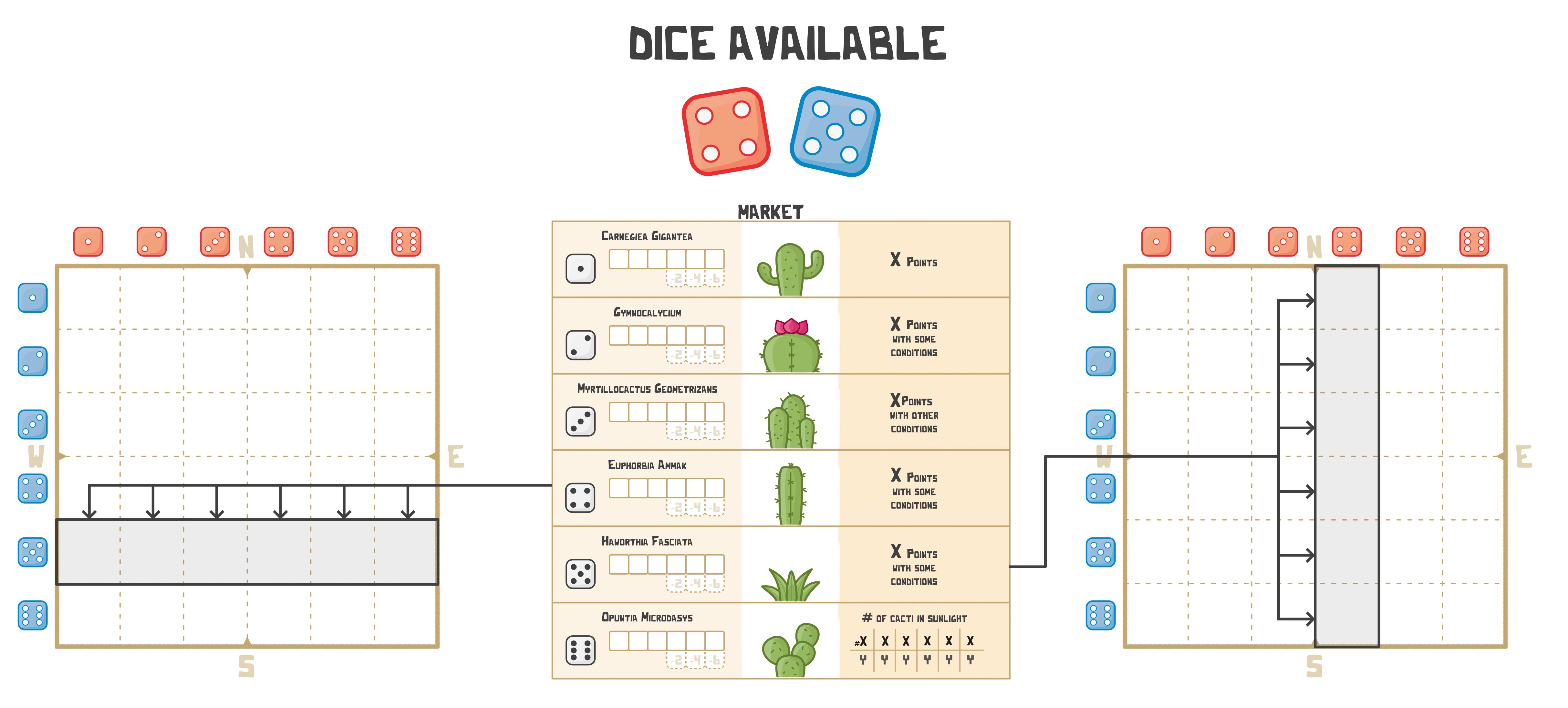 For players who prefer to play on their own, Sunlight also features a solo mode where you can play against an AI opponent, Nyx. In this mode, players will still roll the dice and place their cacti on the grid, but their decisions will also impact the AI's score. The AI will make its own decisions based on the player's moves. With its solo mode, Sunlight is the perfect game for players who want to test their skills and strategy against a challenging opponent, even when they are by themself.

GAME INFO
👥 Number of Players: 1-6
🕒 Playing Time: 20 min
🎂 Age: 8+
🧩 Type: Board Game \ Print-and-Play
📄 Format: PDF
COMPONENTS INCLUDED

Game Sheet (print 1 sheet per player)

available in 🇺🇸 English and 🇮🇹 Italian
available in 🎨 Full Color and 🔲 Low-Ink

8-page Rulebook

available in 🇺🇸 English and 🇮🇹 Italian

available in 🎨 Full Color and 🔲 Low-Ink

EXTRA COMPONENTS REQUIRED (NOT INCLUDED)
[1x] Pen / Pencil (1 per player)
[2x] d6 Red (shared by all players)
[2x] d6 Blue (shared by all players)


Download
Click download now to get access to the following files:
sunlight-v9.6-english-free.zip
1 MB
sunlight-v9.6-italiano-free.zip
sunlight-v9.6-english-full.zip
4 MB
if you pay $3 USD or more
sunlight-v9.6-italiano-full.zip
if you pay $3 USD or more